Frankie Gaddo
Frankie is a screenwriter and filmmaker who has written over a dozen feature length spec screenplays, mostly comedies. His feature film "Orangutan" was selected for numerous film festivals and can be streamed on Amazon, Apple TV, Tubi, and Plex. His short "Oliver's Bowl" had its world premiere at TIFF Bell Lightbox in June 2016 for ICFF. Frankie is also a DSLR camera hobbyist, vegan, has an extensive background in production and lighting and grip, and has two diplomas: marketing, screenwriting.
GX3 Films is a live action feature film production company. To date its slate consists of one produced feature film titled Orangutan.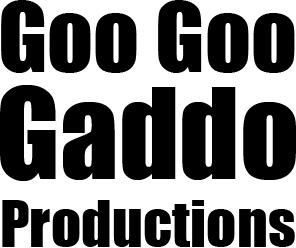 Goo Goo Gaddo Productions is a live action short film production house, with a dedication to putting out entertaining, artistic, and original content for a worldwide audience through the use of the internet and film festivals.